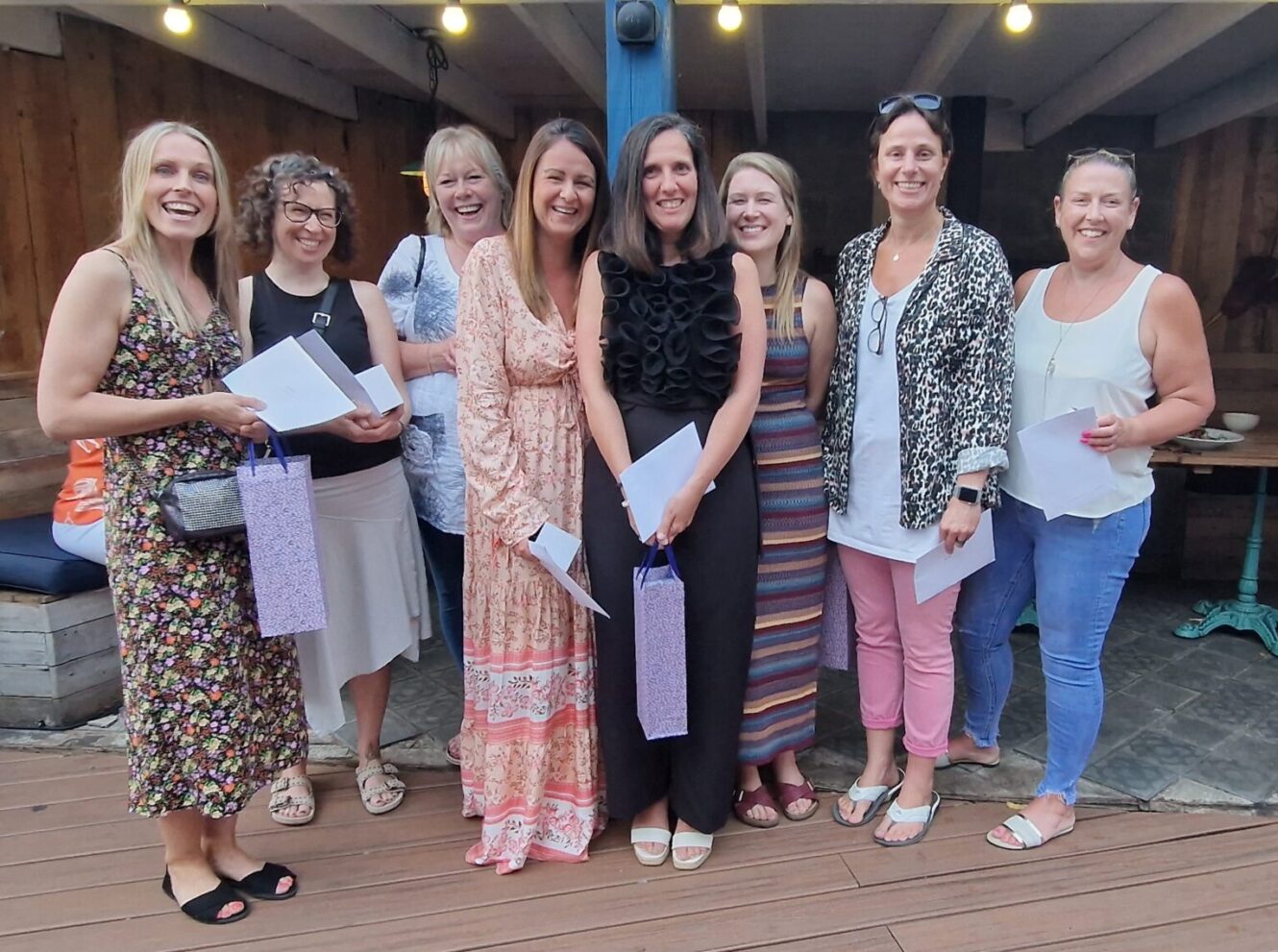 Summer Fun at The Weyside
Anyone who has spent time at The Clavadel will surely attest to the selfless devotion to duty of each and every member of our staff. Indeed, residents have often made complimentary remarks on it at the end of their stay.
Whether it is in a frontline nursing and physiotherapy role or as a member of the vital support network, everyone is a part of the holistic whole that is ultimately more than the sum of its parts – in fact, it's that 'special something' at the core of everything we do.
Such dedication – I am sure you'll agree – deserves recognition. Therefore, it is a pleasure to show our gratitude by organising twice-yearly functions when staff can relax and enjoy each other's company outside of the working environment.
One such occasion is our Summer Party. This year's event was held in the boathouses of The Weyside Public House in Guildford – a wonderful summery venue overlooking the River Wey and the perfect setting for 'letting your hair down'.
On arrival, guests were welcomed with wine and Pimms before being ushered toward several tables already groaning under the weight of the grazing platters that brimmed with tasty titbits.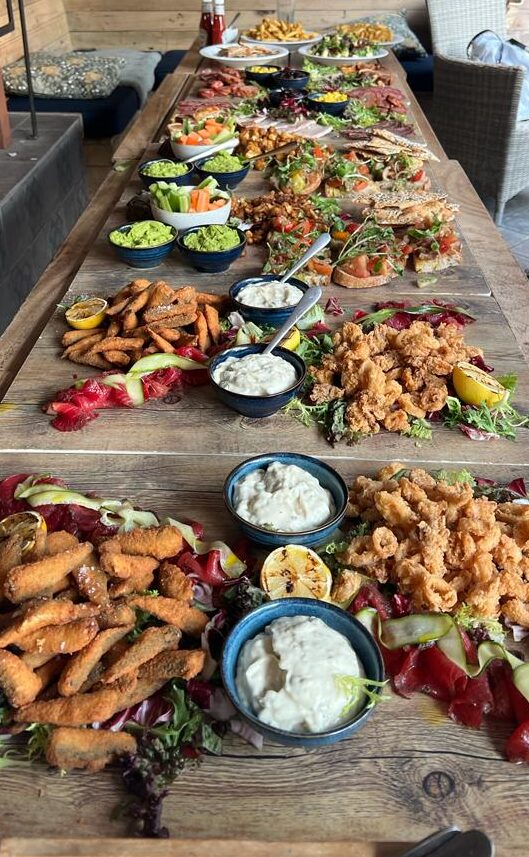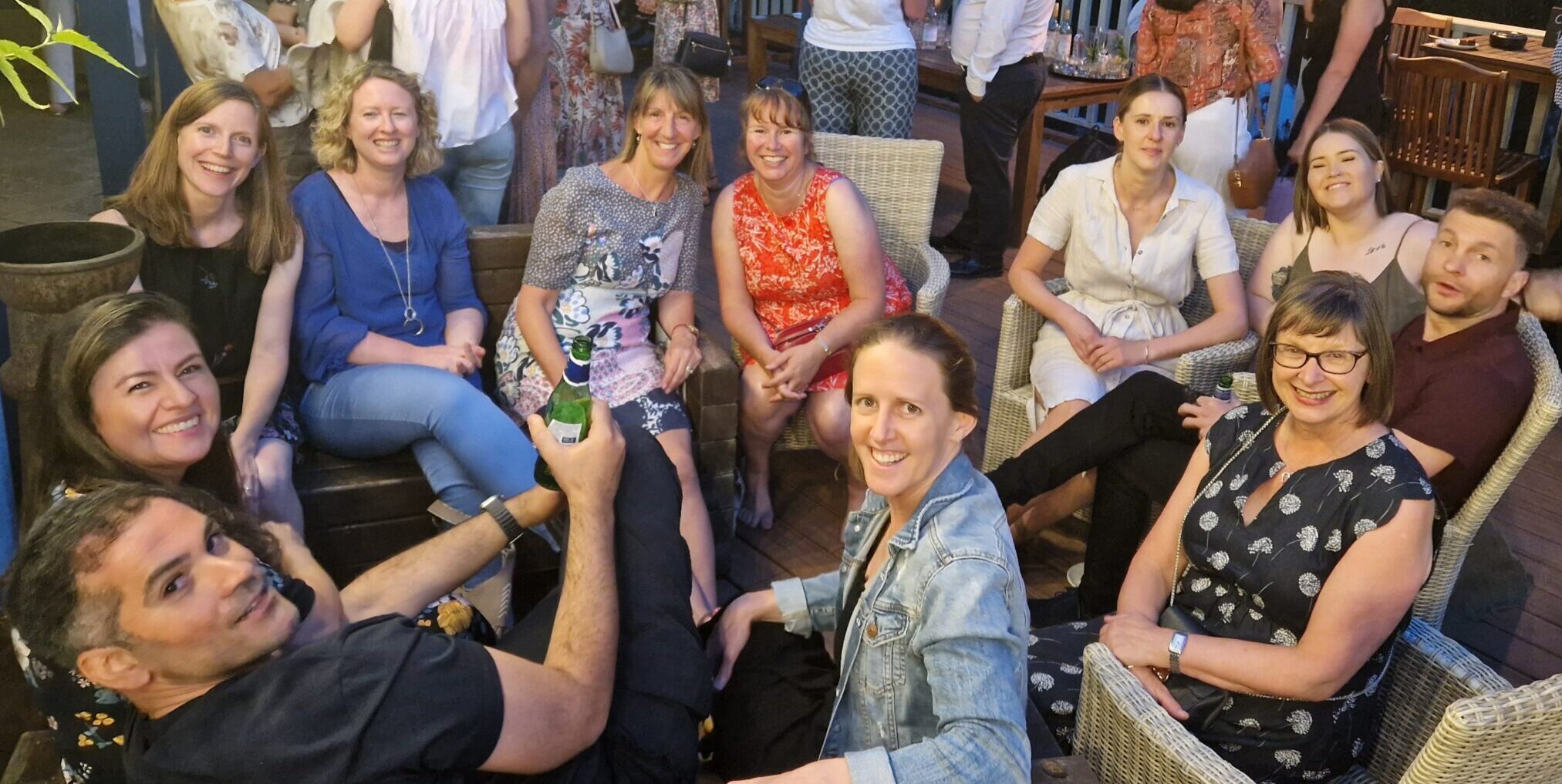 As part of the evening's celebrations, Clavadel Director Charles Geoghegan addressed the gathering, thanking everyone for their hard work. Long-serving employees were further rewarded with a cheque that proportionally reflected the individual's years of service to the company, and, for comic effect, a joke 'gold watch' – much to everyone's amusement.
What had been a marvellous occasion was ably assisted by the excellent vocals and acoustic guitar stylings of Robb Grant – our musical entertainment for the evening. And when the sun set on our summer celebration, partygoers began to slowly and reluctantly make their way home.
It was unanimously agreed that a good time had been had by all. Now, with the evening still fresh in our minds, we can all look forward with eager anticipation to more fun later in the year at our winter get-together.
But first…we have important work to do!