Exemplary care...
We pride ourselves on taking a holistic, yet non-intrusive, approach to the welfare of our guests. Consequently, our high staff-to-patient ratio ensures the highest standards of nursing, whilst respecting your privacy and personal space at all times.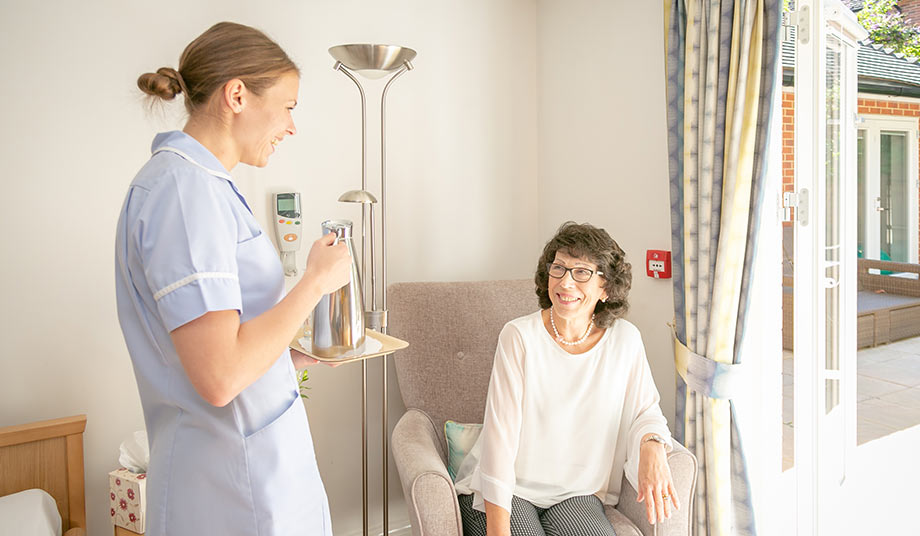 Nursing Services
Immediately following surgery, you may find it difficult to assess just how much nursing support you will need in the ensuing days.
At The Clavadel, our experienced team of nurses and care assistants are on duty day and night to ensure you receive the appropriate level of post-operative care to meet your needs, supported with visits by a GP.
On arrival, a comprehensive nursing assessment is undertaken from which a detailed care plan can be established, and at which time all medication is thoroughly checked and secured in your room for easy access.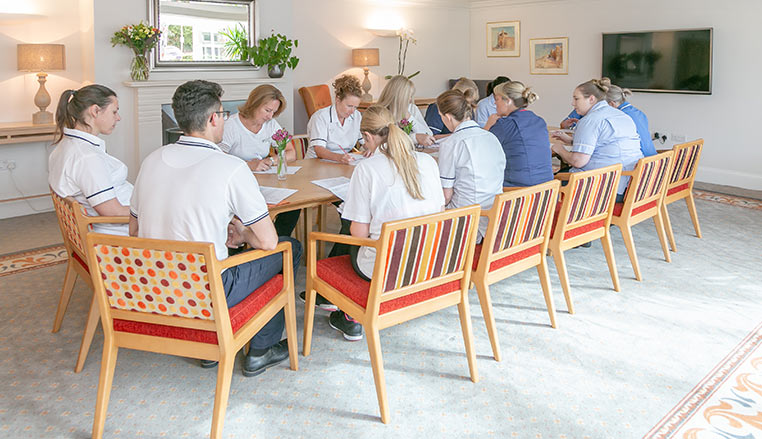 Our nursing staff can take responsibility for:
Management of all of your medication, including effective pain relief, in addition to ensuring you have sufficient medication for your return home; nursing staff can also support you in managing your medication independently, should you wish.
Wound management, staple or stitch removal, and replacement of dressings; nursing staff will also monitor your skin's integrity throughout your care.
Daily observations, including any necessary blood and urine sample analysis.
Direct liaison with your consultant surgeon where there are concerns regarding your progress.
Advance planning surrounding your check-out so you may return home safely and confidently, including district nursing referrals should the need for ongoing care be indicated.
Our sensitive and skilled nursing care team will help you with any aspects of personal care you may require. Each day a nurse or a carer will be assigned to look after you and assist in getting you to your physiotherapy and hydrotherapy appointments unhurried.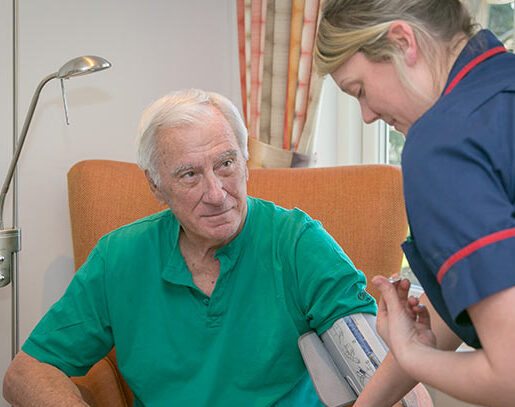 Our nurses and carers can also offer assistance with:
showering, washing and getting dressed.
the application of compression stockings, where needed.
making your bed, tidying your room, and ensuring your clothes are laundered.
the supply of ice packs or ice treatment, if required.
the provision of refreshments for you and your guests at all times.
the scheduling of chiropody, manicure, hairdressing or massage appointments.
information regarding the wellness talks that are held twice weekly.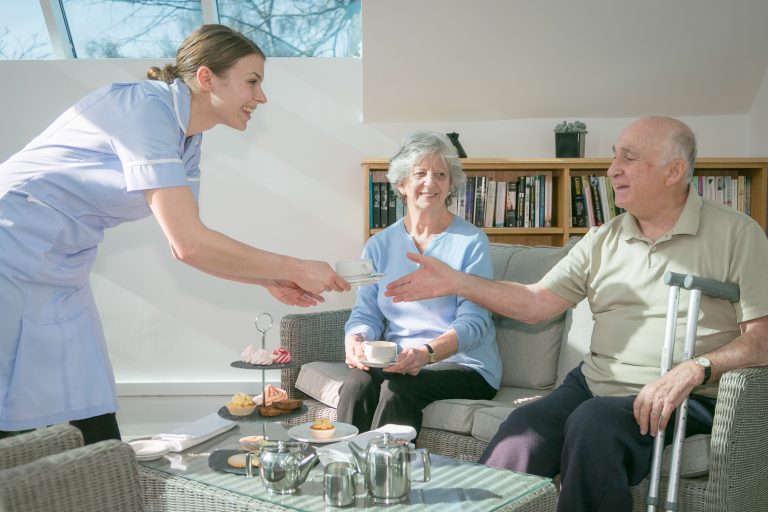 Well-being
Your well-being is of paramount importance to us at The Clavadel. In addition to the provision of nursing services, we can also arrange weekly chiropody, manicure and hairdressing treatments, all of which are included in your accommodation charge. And should you wish to book any additional beauty treatments, these can also be arranged.
In addition throughout the month, we offer wellbeing talks covering the following topics: Breathwork, mindfulness & meditation; Nutrition and Physiotherapist return to home top tips and Q & A.
Cristine Farinas – Matron
A seasoned professional, Cristine Farinas brings over 20 years of nursing know-how to her role as Matron at The Clavadel, Guildford.
Initially arriving in the UK as an international nurse, she quickly progressed to become Nurse Practitioner in Cardiac Surgery at the Bristol Heart Institute before joining St Thomas' Hospital, London, where she specialised in vascular surgery.
With a proven track record as a ward manager in the private sector, Cristine gained valuable additional experience as a matron within the NHS – further adding to her knowledge base with the implementation of quality initiatives and high CQC standards.
"I have a strong ability to lead in the delivery of effective and safe nursing care to patients," says Cristine – the very reason we appointed her as our matron, and why she is such an important and valued member of the Clavadel staff.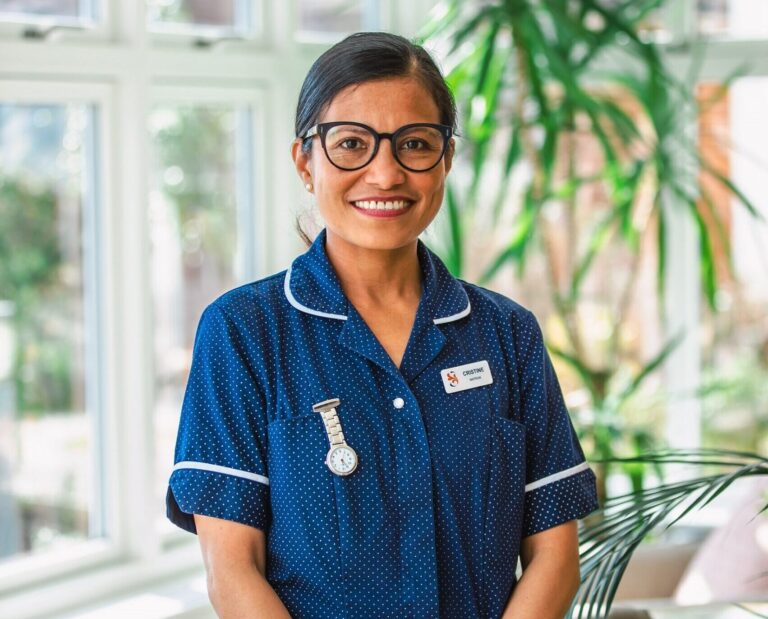 I have stayed at the Clavadel after both of my hip replacements. The treatments are truly excellent but the kindness of the staff, the amazing care, and a holistic approach that make it a truly unique and special place to recover after an operation.

I am so fortunate to have been able to benefit from their expertise and left each time feeling positive and confident. It's difficult to overstate the importance of a good recovery and the Clavadel plays such an important role to ensure that this happens.
Simone Finn
Thank you so much for my lovely stay in the bubble that is The Clavadel.  It is a truly exceptional place to stay…all the nursing staff, physios, carers are the best – effortlessly guiding the whole operation so it ticks over like a lightly oiled machine. I could have stayed another two weeks – I think then I would truly never have wanted to leave.
Marian Robinson
It was like having a First Class holiday!  A lovely place, delicious food and outstanding nursing care.
E. Morgan