Join our team
In testament to our working practices, many of our staff members have remained with us from the outset, happy to be a part of the supportive culture we strive to create in each of our homes. However, we are always keen to hear from suitably qualified and motivated individuals who share our outlook.
Our staff enjoy a wide range of company benefits including:
Workplace pension
Childcare vouchers
Long service awards and bonuses
Free meals
Free uniform
Family-friendly hours and flexibility
Compassionate leave
Regular organised social activities
Career development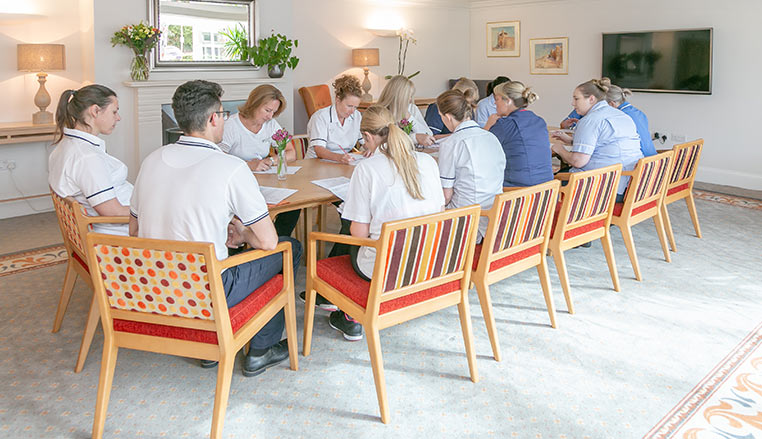 Does this sound like the kind of opportunity you would welcome? If so, whether you are from a nursing, caring, housekeeping or catering background, we would love to hear from you.
In the first instance, please call the number below for an informal chat or to arrange a visit, at which time you can find out more about us and we can get to know a little about you:
Harriet Sugdon-Wakefield, Manager
harriet.s@ggroup.co.uk
The Clavadel, Guildford: 01483 561 944