The home of exceptional care
People are at the centre of everything we do, but no two people are the same. 
Our commitment to providing bespoke care recognises this individuality, and our staff are instrumental in creating the welcoming and nurturing environments for which we are renowned.
Family values
Established in 1989 by Patrick and Joanne Geoghegan, The Geoghegan Group comprises of three nursing, rehabilitation and residential premises in the heart of leafy Surrey that continue to be run by family members, committed to upholding the high standards set by our founders.
We never forget the trust that residents and their immediate families place in us on a daily basis; therefore, the physical, emotional and social well-being of those we care for is always of paramount importance. Indeed, a tangible sense of 'community' can be found in all our homes, where the essential principles of kindness, empathy and respect – combined with integrity and a dedication to duty – are at the forefront of everything we do.
This is the Geoghegan way: thinking and acting pro-actively to put the needs of others first, and 'going the extra mile'.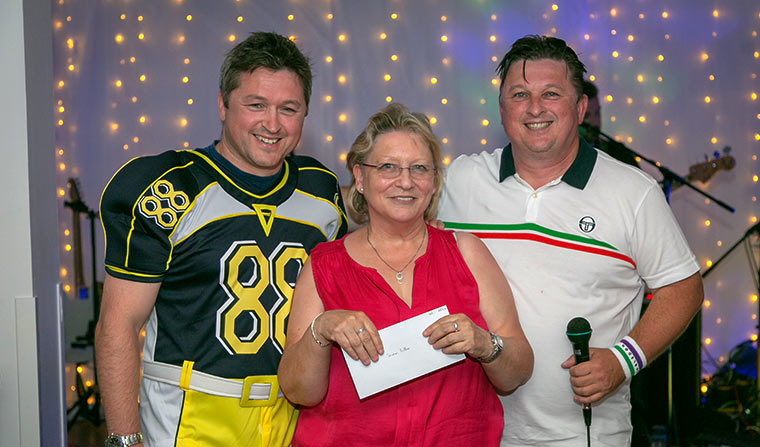 Join our team
In testament to our working practices, many of our staff members have remained with us from the outset, happy to be a part of the supportive culture we strive to create in each of our homes. However, we are always keen to hear from suitably qualified and motivated individuals who share our outlook.
Our staff enjoy a wide range of company benefits including: workplace pension, childcare vouchers, long service awards/bonuses, free meals, free uniform, free parking, flexible, family-friendly hours, compassionate leave, and regular, organised social activities. We also actively encourage career development and support staff in regularly updating their skill levels, providing a training budget to this end.
Does this sound like the kind of opportunity you would welcome? If so, whether you are from a nursing, caring, housekeeping or catering background, we would love to hear from you.
In the first instance, please call on one of the numbers below for an informal chat or to arrange a visit, at which time you can find out more about us and we can get to know a little about you:
Cathy Parsons, Manager
cathy.p@ggroup.co.uk
The Clavadel, Guildford: 01483 561 944
Harriet Sugdon-Wakefield, Manager
harriet.s@ggroup.co.uk
The Old Rectory, Ewhurst: 01483 267 195