Room to recuperate...
Take time to relax and enjoy the comfortable and contemporary surroundings of our 32-bed premises, situated close to the Surrey Downs. Our staff of 90 await to provide round-the-clock support, enabling you to concentrate on feeling well again.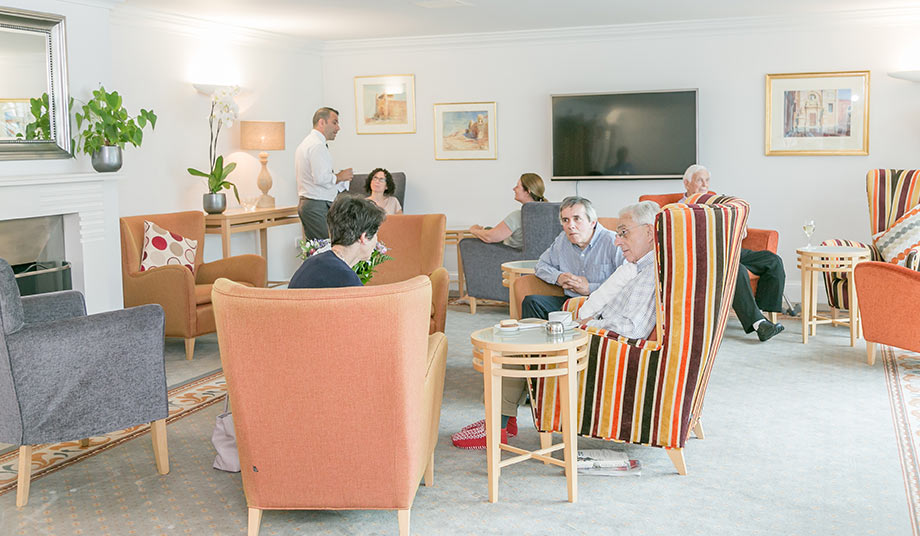 Breaking the mould
Let us welcome you to The Clavadel – a new concept in post-operative care and convalescence, and the perfect place to experience the 'Three Rs': recuperation, rehabilitation and recovery. Often likened to a hotel, its unique environment – where nothing is too much trouble – fosters an immediate sense of well-being from which one emerges feeling rested and restored.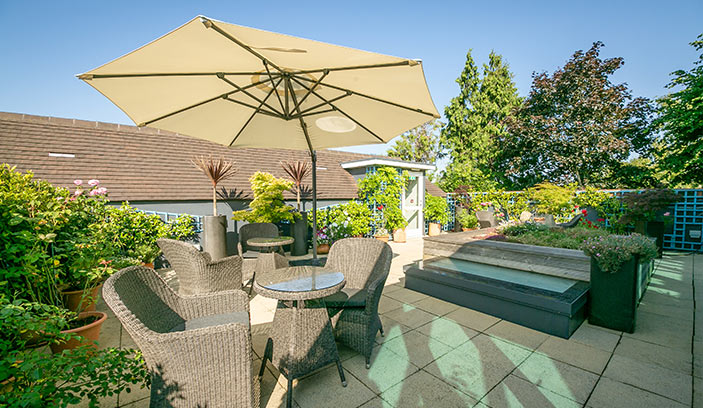 A place to call your own
From the moment you check in, your room at The Clavadel will become a perfect retreat from the cares of everyday life, for the duration of your stay.
Each room features a profile bed, an en suite bathroom and walk-in shower, a smart television with comprehensive Sky TV package, including all sports channels, and complimentary Wi-Fi access, to make you as comfortable as possible.
In fact, everything is within easy reach; so sit back and let our friendly and attentive staff attend to your needs. We'll take care of the cleaning, laundry and ironing, and deliver breakfast and refreshments to your room, whilst you take the opportunity to rest and recuperate.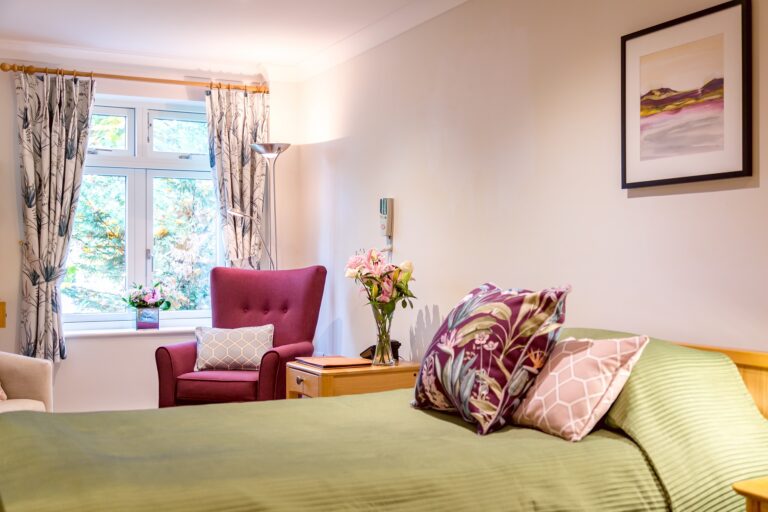 Be our guest
The gentle murmur of easy conversation and unforced laughter can often be heard emanating from the direction of our informal dining room.
Once seated for lunch or dinner, you may choose to dine privately, or join the light-hearted atmosphere alongside fellow diners, encouraged by our guest and services manager.
A feeling of camaraderie, borne of shared experience, is one that is regularly commented upon by guests and visitors alike, and is something all the team at The Clavadel take pride in facilitating.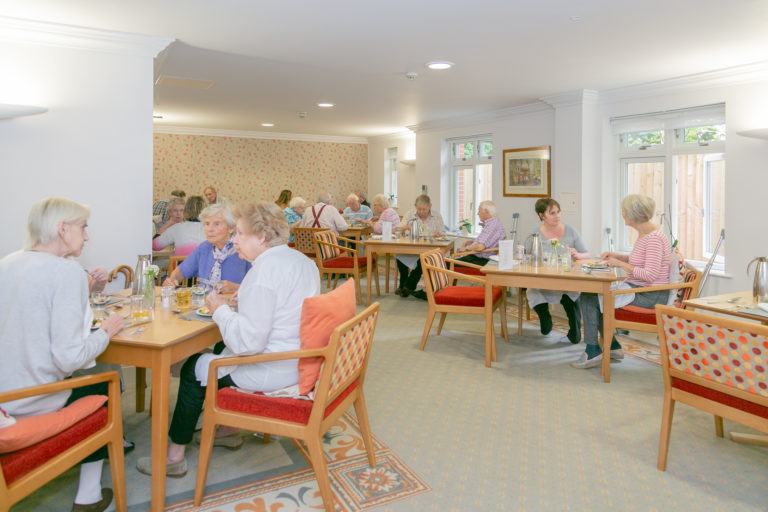 Guest Services
As a guest at The Clavadel, you will enjoy the kind of exemplary customer experience that is the hallmark of our guest and services manager, Jane Steptoe.
Jane brings a wealth of knowledge and a 'can do' approach to her work, developed during many years in the service industries, which makes her passionate about delivering customer satisfaction.
As a result, you will always find her ready and willing to engage in conversation − bringing 'service with a smile' and ensuring your stay with us is everything you should expect it to be, and more.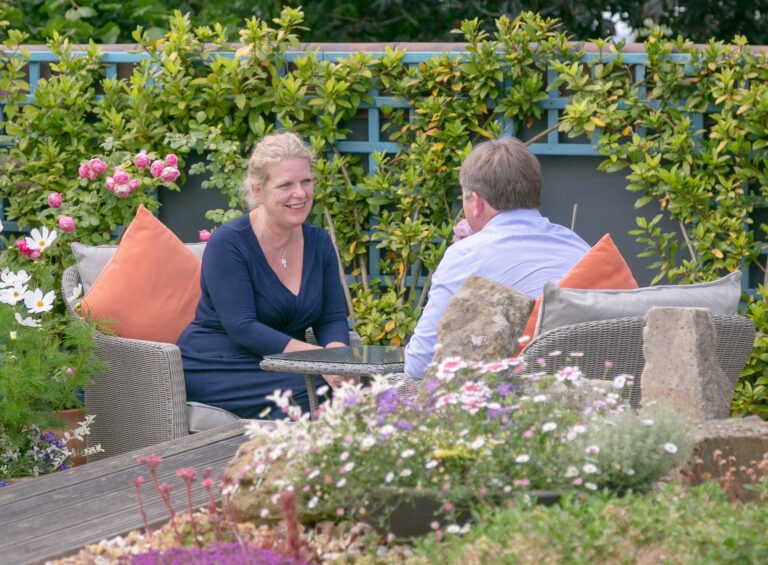 A warm welcome
In keeping with the Clavadel's relaxed ambience, you will quickly feel at ease in all of our communal areas.
Whether you choose to take tea in the light and airy conservatory, or enjoy quiet time for reflection in the serenity of our rooftop garden, you will always feel able to make the space your own.
Visitors may be welcomed in the drawing room with its homely fireplace, where drinks are served and you may avail of the small library and selection of newspapers and periodicals to be found there.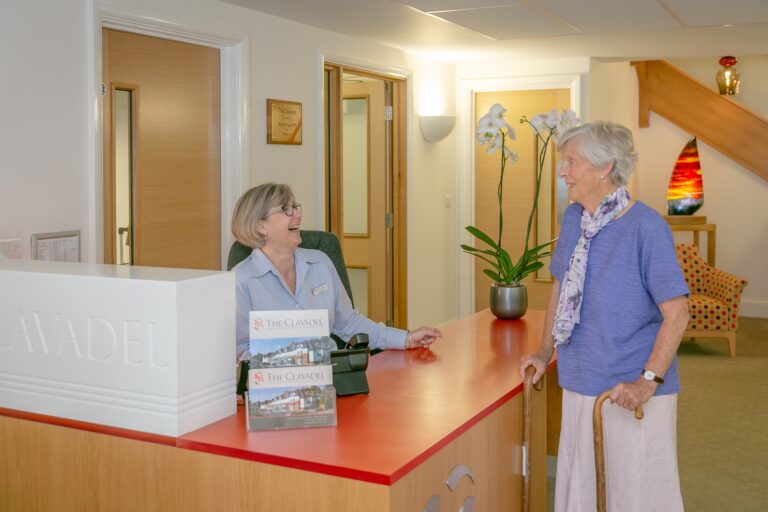 Exemplary care
Following surgery, you may feel vulnerable and unsure as to how much nursing support you will need in the days ahead.
Under the supervision of our matron, who has 20 years' experience, The Clavadel's experienced team of nurses and care assistants are on duty 24 hours a day to ensure you receive the appropriate level of post-operative support.
The high staff-to-patient ratio, in addition to twice-weekly visits from a local GP, ensures an outstanding level of care at all times.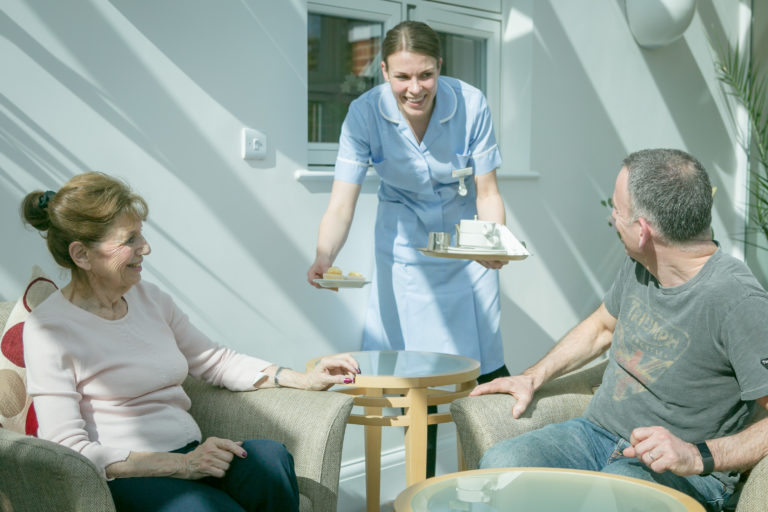 A centre of excellence
We never forget that you have entrusted us with your well-being.
By offering bespoke treatment programmes that include up to two sessions per day (one physiotherapy and one hydrotherapy), we are proud to offer our guests the very best in rehabilitative care.
Our dedicated physiotherapy suite and state-of-the-art hydrotherapy pool ─ complemented by cutting-edge indoor and outdoor gym facilities ─ maximise the opportunity for a speedy recovery, and get you back on your feet as soon as you feel able.
The Clavadel is the most wonderful place I've ever been to. It brings you health, it brings you security: everything you could hope for in a convalescent home is there. Superb nursing, excellent food, peace, highest standards of physiotherapy, warmth, friendliness, comfy beds, delightful rooms, a sweet outdoor space.

When you're at your most vulnerable, you are enveloped with kindness, professional concern, immediate & caring help at all times of the day. It should be the standard for all such homes; but The Clavadel stands supreme above them all.
Miriam Margolyes
I have returned home re-vitalised, after my stay under your care in the beautiful surrounds of The Clavadel. 

The extreme kindness which was shown to me at all times was overwhelming and the delicious food, so beautifully prepared, added to my well-being.
Shirley Dark
The facilities are tremendous – from the hydrotherapy and physio department to the tasty, varied and well balanced meals to my room which was spacious, bright and comfortable & the bathroom which was perfectly equipped for all my needs.
Reg Balmer