Clarity on costs...
We believe in transparency. Our inclusive daily rate has been designed to take the worry from your shoulders, leaving you free to enjoy all The Clavadel has to offer, secure in the knowledge there will be no unexpected 'extras' on check-out to spoil your stay.

Our fixed-rate accommodation fee of £420 per day includes:
(effective from 1st June 2023)
24hr nursing care
GP services
All meals
Drinks, including alcoholic beverages
Personal laundry service
Hairdressing
Manicure
Chiropody
Wellbeing Talks
Local and national telephone calls
Sky TV including Sky Sports and BT Sport
Wi-Fi
Physiotherapy & hydrotherapy costs:
| | |
| --- | --- |
| Initial assessment and treatment 45 mins | £60.00 |
| Subsequent physiotherapy treatments 30/45 mins | £40.00/ £60.00 |
| Subsequent hydrotherapy treatments 30/45 mins | £50.00/ £75.00 |
| Discharge Report | £15 |
Outpatient physiotherapy for prehabilitation & returning guests:
| | |
| --- | --- |
| Initial physiotherapy assessment 60 mins | £90.00 |
| Initial hydrotherapy assessment 60 mins | £100.00 |
| Subsequent physiotherapy treatments 30/45 mins | £45.00/ £65.00 |
| Subsequent hydrotherapy treatments 30/45 mins | £60.00/ £80.00 |
| Virtual consultation & treatments | Please enquire |
| Insurance report | £35 |
| Discharge report | £15 |
| | |
Please note: Outpatient appointments are only available for patients who are staying at The Clavadel for their rehabilitation.
Required deposit
To secure a room we require a deposit of £2100 which will cover your first five days/four night's accommodation with us.
Please note that this is our minimum charge for any stay. 
Your deposit is refundable if your operation is cancelled, or can be reassigned if your arrival date changes.
Paying for your treatment with medical insurance
There are virtually no insurance companies that will pay for your accommodation at The Clavadel. However, most insurance companies will have an allowance for post-operative physiotherapy and hydrotherapy.
If you want us to bill some, or all, of your physiotherapy costs to your insurance company, please bring the following information with you:
The name of insurance company
Your patient membership number
Your authorisation number for treatment at The Clavadel
The specific treatment authorised, e.g. physiotherapy, hydrotherapy, or both
The number or value of sessions authorised.
Please note that we are unable to backdate any treatments to an insurance company; therefore, please ensure you have the necessary authorisation before arrival.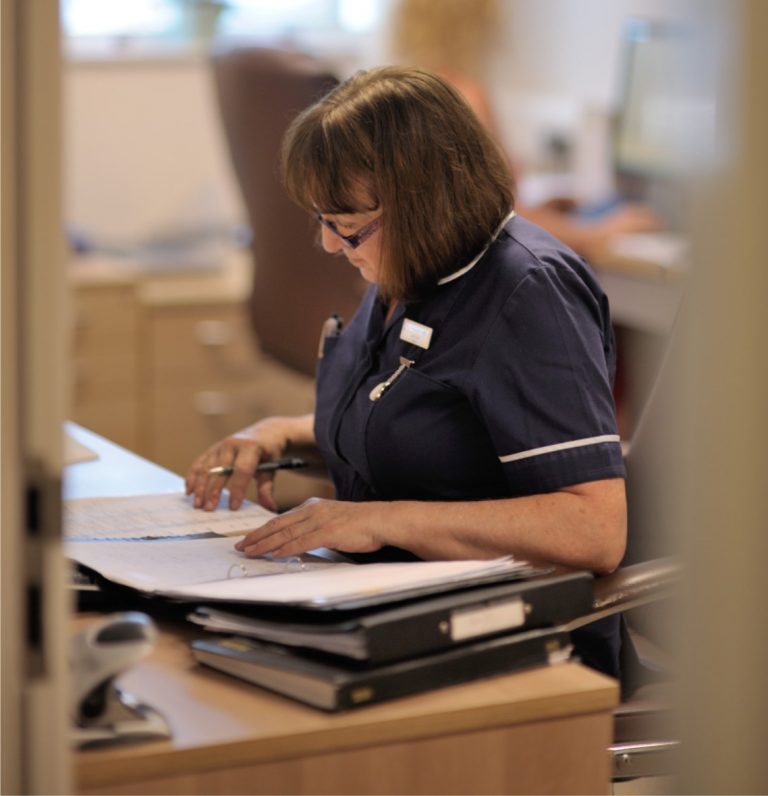 Any questions?
Our door is always open and we look forward to welcoming you.
Meanwhile, If you have any questions about our pricing, don't hesitate to contact the administration team on 01483 561944
I am so grateful to all the staff at The Clavadel for bridging so perfectly that gap between hospital and home and for all the care and attention in restoring my mobility, independence and confidence.
Michael Norsworthy
I left hospital in tremendous pain and unable to walk properly. However, from the moment I entered The Clavadel, you made me feel so welcome and I felt so much more positive about my rehabilitation.
Derry Dinkin
I would like to thank you all for being so kind, caring and encouraging.  Having a new knee has been a difficult time for me and you have all made it so much easier with your wonderful, friendly exchanges and creating such a calm, peaceful atmosphere. 

I felt very cossetted and safe. I think you have a superb set-up with excellent physio and hydro facilities.
Gillian Harriman