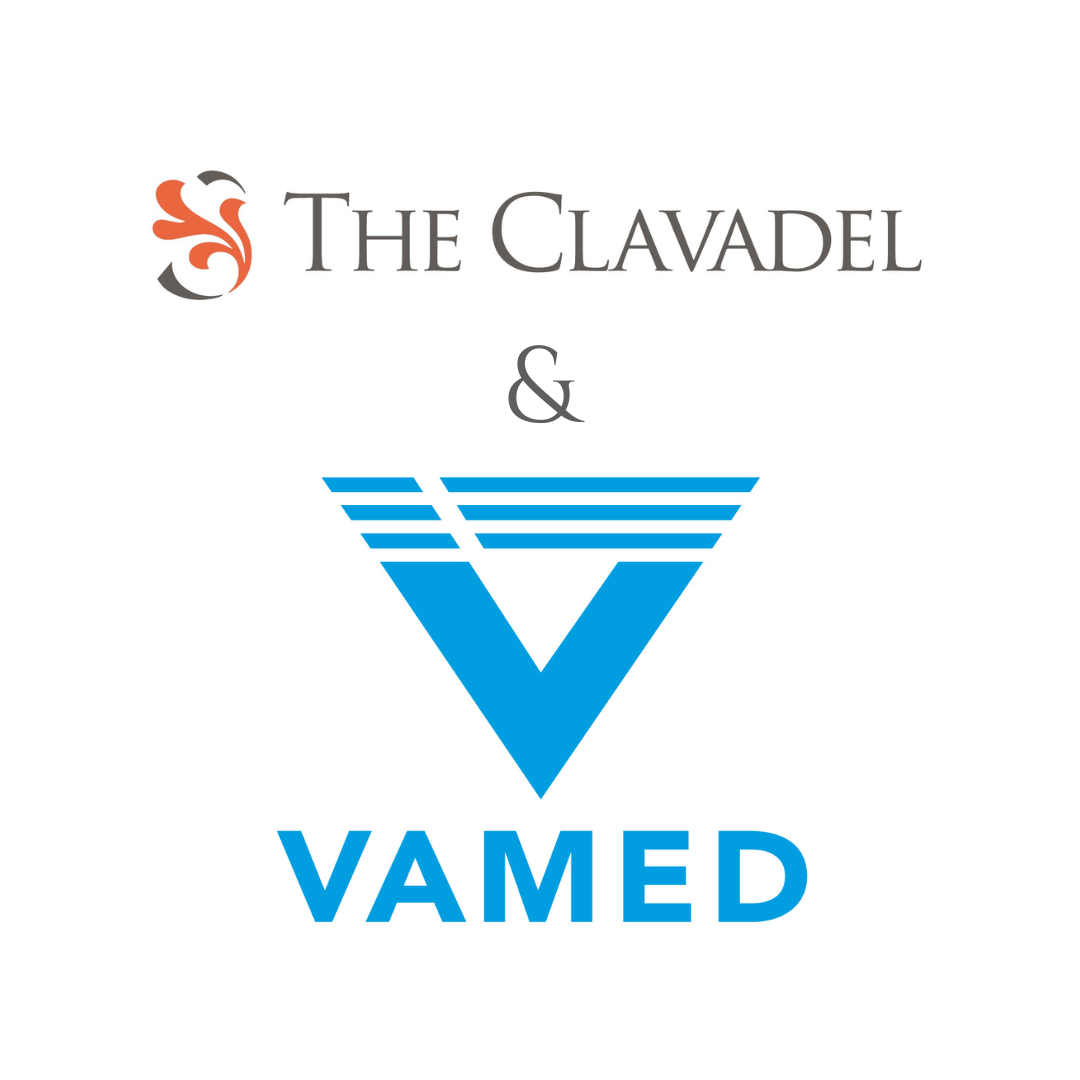 New Partnership with VAMED
VAMED invests in post-operative rehabilitation specialist Clavadel to form a new joint venture in UK post-acute rehabilitation
The boards of VAMED, the international healthcare group, and The Clavadel Co. Limited part of the family-run Geoghegan Group, are delighted to announce the creation of a UK joint venture in post-acute rehabilitation.
The new partnership will continue to operate under the "Clavadel" brand with VAMED acquiring a significant stake in the business. Building on the Clavadel´s reputation as one of the UK´s leading specialist centres for post-operative rehabilitation and convalescent care, the partnership will open further post-acute residential rehabilitation centres in the currently under-served UK market.
Established in 2014, the Clavadel provides high quality, residential rehabilitation services, including in-patient physio and hydrotherapy from its 32-bed facility in Guildford, Surrey. While a wide range of post-acute patients values its rehabilitation and convalescence care, the Clavadel has become particularly renowned within the orthopaedic post-operative rehabilitation pathway. With over a thousand patients a year, the Clavadel sees post-operative referrals from a large number of private and NHS hospitals across London and the South-East. The management and care teams at the Clavadel remain unchanged and will continue to be led by CEO Charles Geoghegan.
VAMED is the leading global provider of a full line of services for hospitals and other health care facilities. VAMED is also one of Europe's top three leaders for rehabilitation services operating across Austria, Switzerland, Germany and the Czech Republic and has long-standing expertise in: orthopaedic, neurological, cardiologic, paediatric, psychiatric and oncological rehabilitation pathways. Through its scale, focus and continual investments VAMED is at the forefront of medical and technological developments within the rehabilitation industry.
Drawing on their combined strengths and resources, the partners are committed to further expand their high-quality post-acute rehabilitation services in the UK over the coming years.
Charles Geoghegan, CEO of the Clavadel commented:
"We are very proud of the unique environment we have created at the Clavadel: combining state-of-the-art physio and hydrotherapy; the highest standard of nursing care; and five-star hotel hospitality to assist patients in their recuperation and recovery. In VAMED we have found the perfect partner to help us bring this and other rehabilitation services to more people in the UK."
Klaus Schuster, COO of VAMED Management und Service GmbH commented:
"We are delighted to be joining forces with the Clavadel and its management team. We are confident that the combination of their knowledge and professional reputation in the U.K. market, with VAMED's rehabilitation expertise, international experience and project development resources will create the leading platform for growth in post-acute rehabilitation in the UK."
For more information please contact:
Charles Geoghegan, CEO, Clavadel, charles.g@ggroup.co.uk
Sam Morton, Director, VAMED UK, sam.morton@vamed.com
Notes to Editors:
Founded in 1982, VAMED has become the leading global provider of a full line of services for hospitals and other health care facilities. The group has implemented around 1,000 projects in 98 countries on five continents. VAMED's portfolio ranges from project development, planning and turnkey equipment via maintenance, technical, commercial and infrastructure services to the total operational management of health care facilities.
With its portfolio of services, VAMED covers the entire range of health care, from health tourism and preventive medicine via medical care and nursing to aftercare and rehabilitation. VAMED is a leading provider of rehabilitation services in Europe and, through VAMED Vitality World, the company is also Austria's largest operator of thermal spas and health resorts. In 2020, the VAMED group was responsible for more than 23,000 staff worldwide, generating a global volume of business of € 2.3 bn.
VAMED already operates a successful high-end healthcare services business in the UK, through its local subsidiaries Avensys and IHSS. Avensys is a leading provider of maintenance and technical management of medical equipment and IHSS is a provider of clinical sterilisation services.