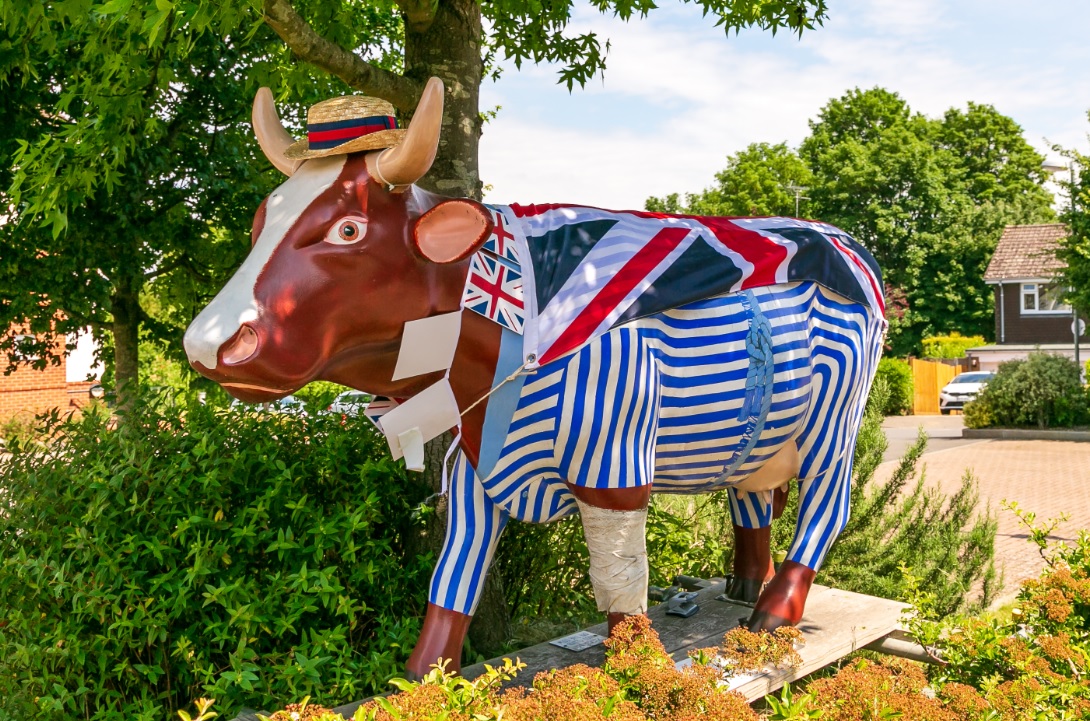 Seventy glorious years
On Friday, June 3rd, 2022, patients and staff at The Clavadel gathered in grateful celebration for the life and constant, reassuring presence of Her Majesty Queen Elizabeth II, on the occasion of her 70th year as 'Queen of Great Britain and Northern Ireland and of Her other Realms and Territories, and Head of the Commonwealth, Defender of the Faith'.
Quite an imposing title; but she is a quite remarkable person. Respected throughout the United Kingdom and across the globe, the Queen has served with quiet dignity for all her adult life – never once faltering in her dedication to duty, while continuing to oversee the nation's transition from post-war austerity to the present day – often through turbulent times.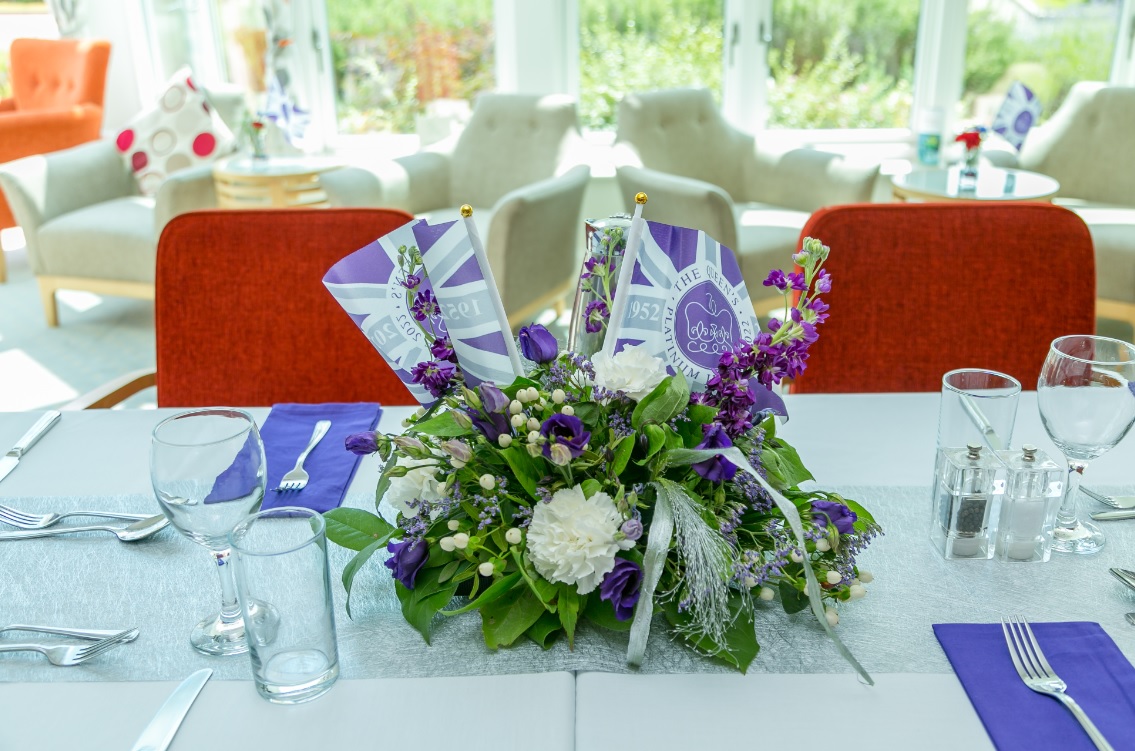 It was only right and proper, then, that this historic milestone of becoming the first British monarch to celebrate a platinum jubilee be marked in suitable style.
Although we were unable to participate in the festivities taking place in the capital, as a thanksgiving service got underway at St Paul's Cathedral, the Clavadel kitchens served up a suitably celebratory lunch in honour of Her Majesty.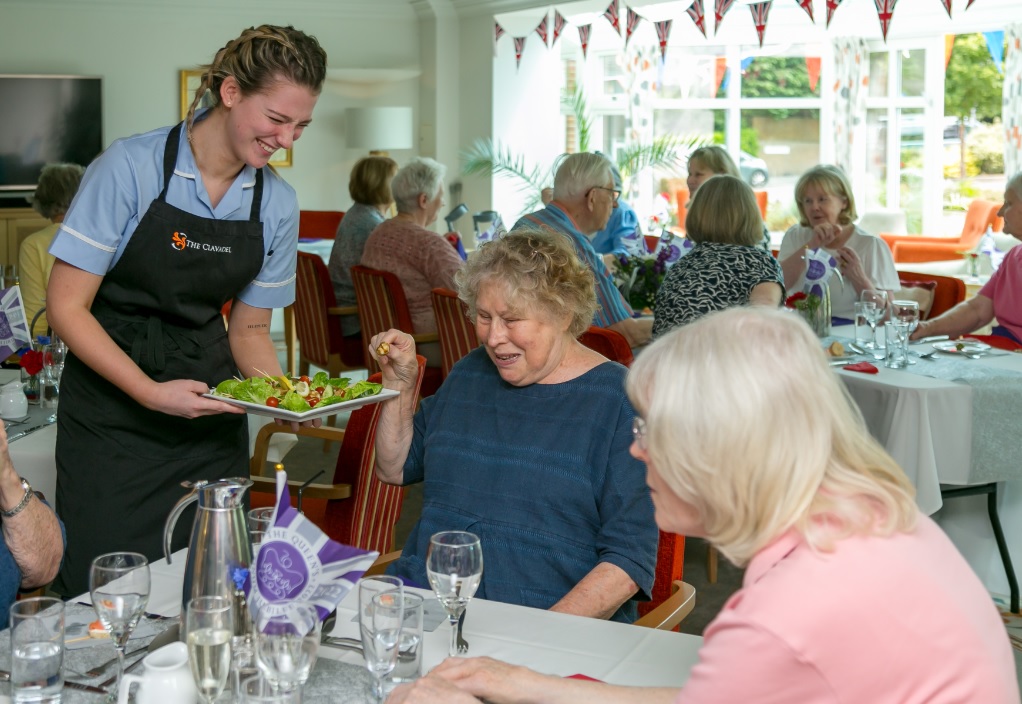 Following a reception in the lounge consisting of drinks and canapes, diners were regaled with a mouth-watering selection of dishes that included: Coronation Chicken, dressed salmon, heritage tomato and basil salad, Jersey Royals, and green leaves – all followed by a delicious 'Platinum Jubilee Pudding'.
The invention of 'Poulet Reine Elizabeth', more commonly known as 'Coronation Chicken', is credited to Le Cordon Bleu cookery school in London, where the dish was first prepared for the banquet of the Queen's coronation in 1953.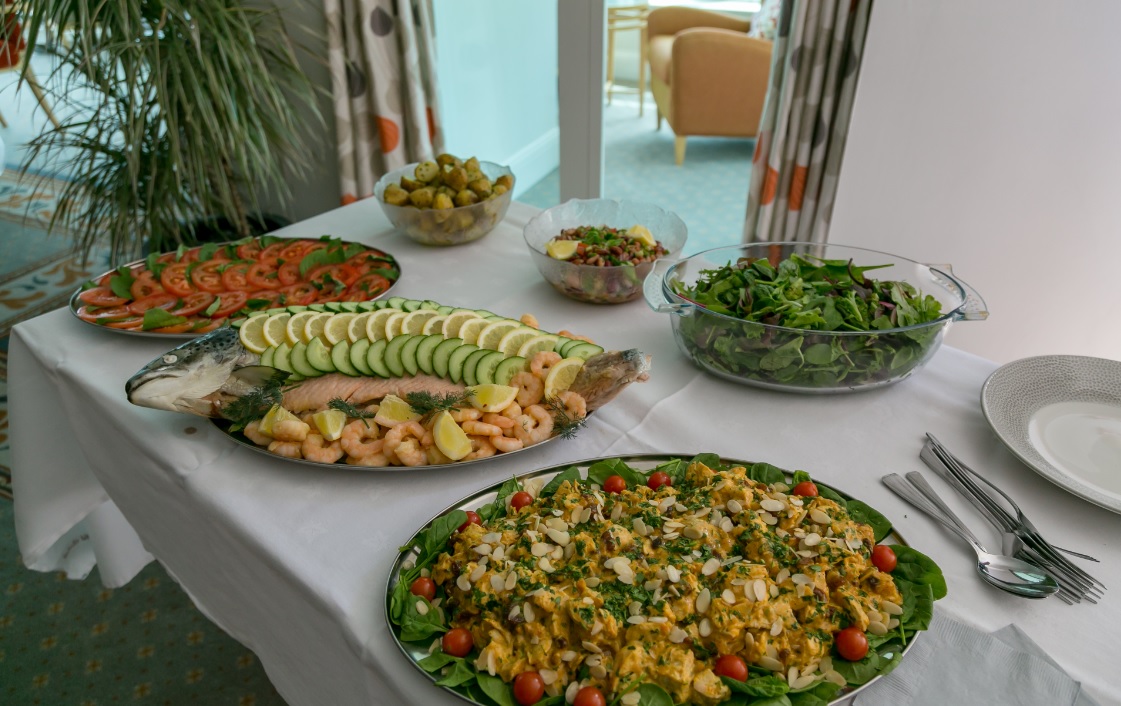 So, on a sunny, summer afternoon – after a meal fit for a queen – we raised a toast and wished Her Majesty
future health and happiness, looking forward, in eager anticipation, to her continued reign for many more years to come.