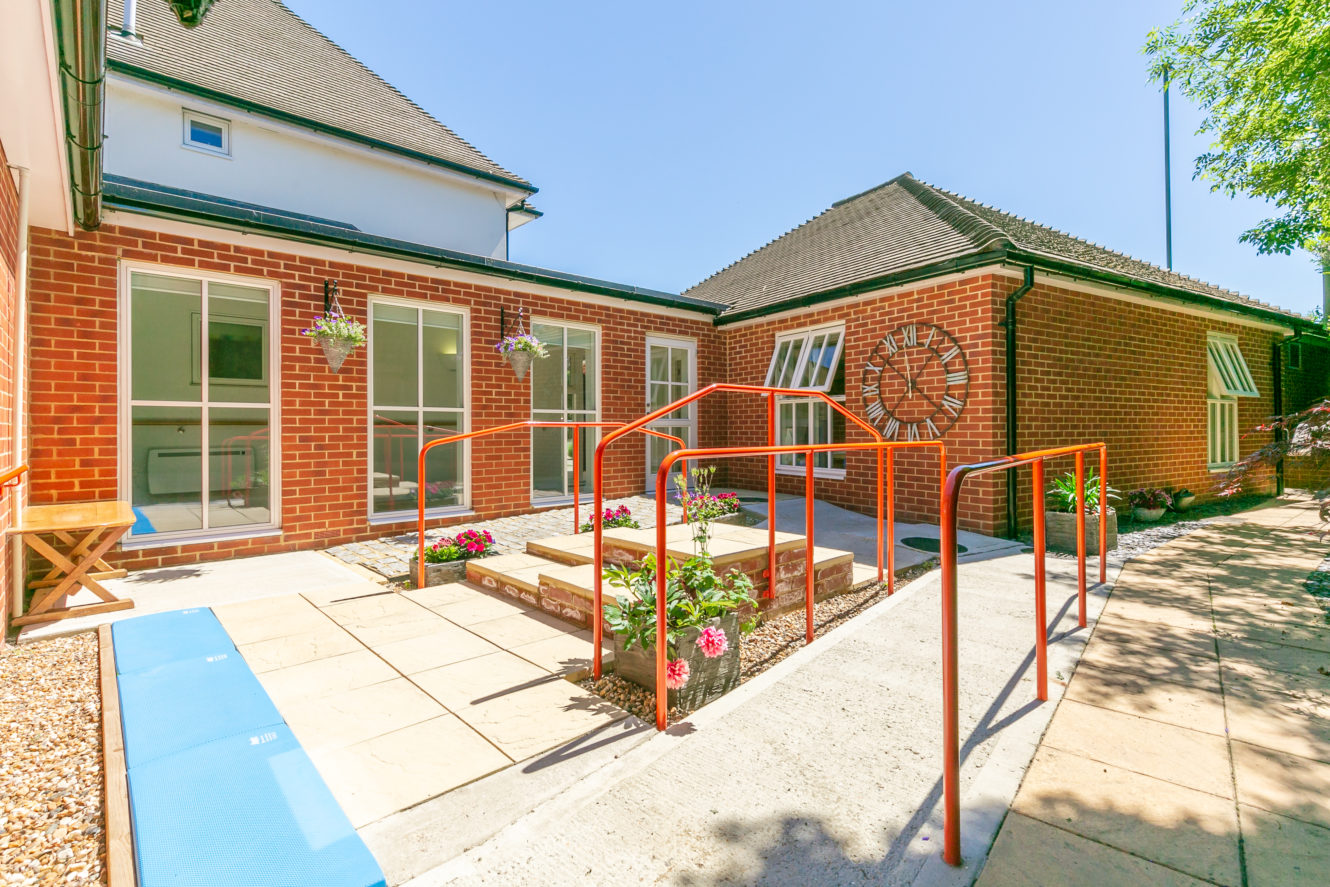 Stepping out into the light
It certainly feels like it has been a long winter – overshadowed, of course, by the restrictions placed on us all by the national coronavirus lockdown. But behind the scenes, here at The Clavadel, we have been busy sowing the seeds of recovery with an exciting addition to our facilities.
Plans have been germinating for some time for a new outdoor gym, which have now come to fruition, just in time for what we hope will be fine weather and better times ahead.
By taking advantage of the unique opportunities provided by our private outside spaces, we have created a brand new, bespoke physio area.
Comprising a series of slopes, humps, cobbles, uneven steps and stability mat, patients are assisted in further improving their balance, stability and coordination by way of a series of obstacles and differing surfaces of the kind they are likely to encounter on returning home.
Supported every step of the way by our experienced therapists, clients are guided through achievable challenges, thereby restoring function and confidence – and all within a Covid-safe environment.
Although a relatively new addition to our rehabilitation programme, the outdoor gym is already proving extremely popular with patients and physios alike, and is fast becoming an established part of the rehabilitation process.
Always looking to augment our treatment plans and the service we provide, we are pleased to be able to offer this new facility and feel sure it will continue to be a valued part of the Clavadel experience.