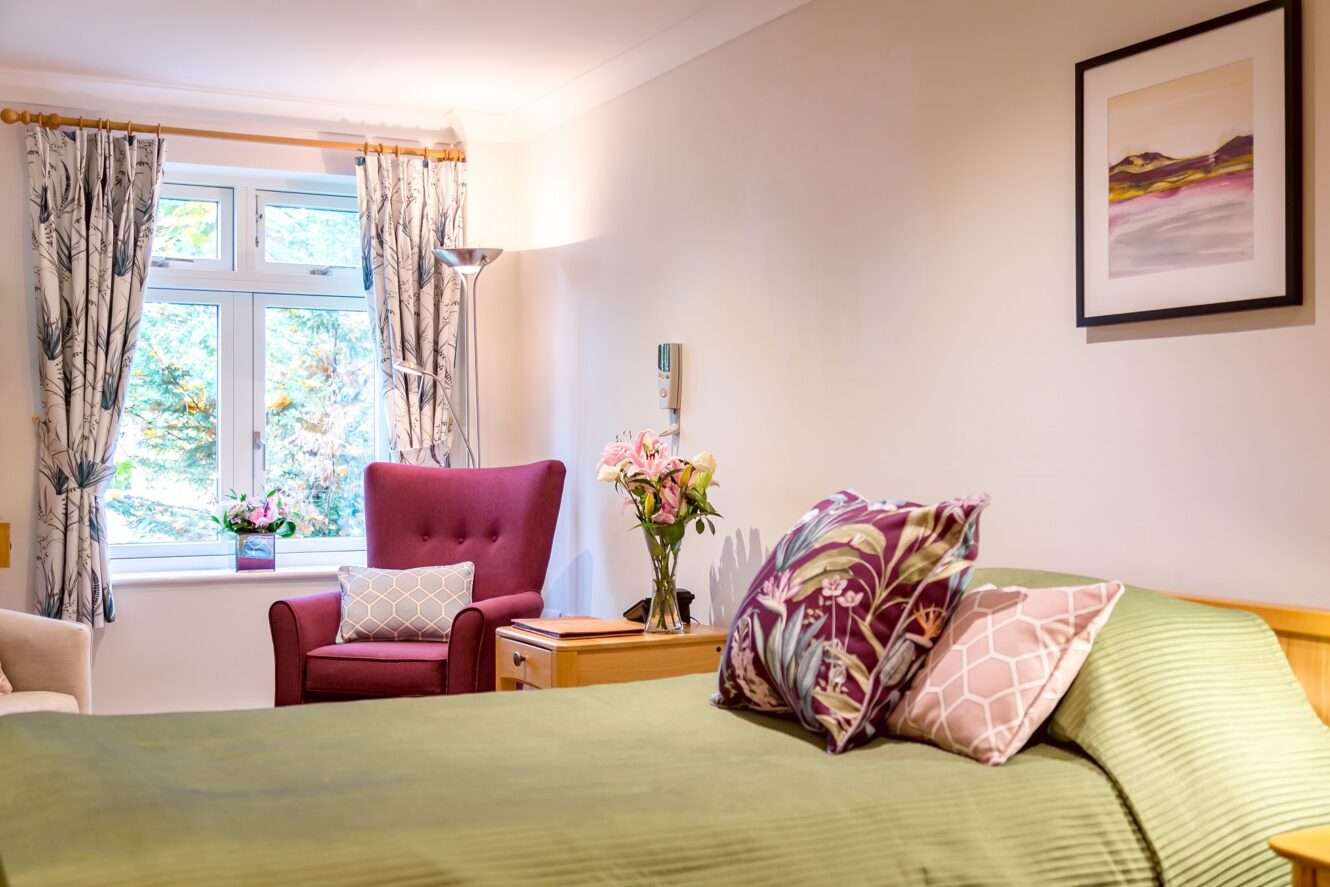 Refreshed & Renewed
Customer wellbeing is, and always has been, our guiding principle at The Clavadel.
While clinical excellence remains the foremost priority, our guests will attest to the importance we place on comfortable and conducive surroundings as a vital part of the recuperation process. As a result, we never get tired of the complimentary feedback we receive when it's time for patients to leave and return home.
However – never content to rest on our laurels – we are always looking for any small improvements that might make a stay with us even more rewarding. With that in mind, some recent inspired suggestions prompted a decision to reappraise the décor of our rooms to better reflect the wishes and requirements of their occupants.
In consultation with interior design professionals, soft furnishings have been reimagined; audio-visual provisions have been upgraded; and new artworks have been installed to promote a calming environment. In fact, nothing has been overlooked.
And the 'new look' has not gone unnoticed, as some recent favourable comments seem to suggest:
"It's difficult enough when you're not feeling yourself, but the care I have received during my stay has been outstanding and being able to relax in such comfortable surroundings has taken the worry out of my recovery." Mr J.D.
"I can't fault the nursing care at The Clavadel; nothing is too much trouble. And when I return to my room, it's surprising how important the small details become – for instance, I love the new reading lights and the place to store crutches." Ms. S.W.
Our guests are already enjoying the new colour schemes and restful spaces, but if you are considering a stay at The Clavadel following a forthcoming procedure and would like to see what everyone is talking about at first hand, simply call our front desk on 01483 561944 and make an appointment to be shown around.
From prehab to rehab we are committed to ensuring your journey back to health will be a stress-free one.