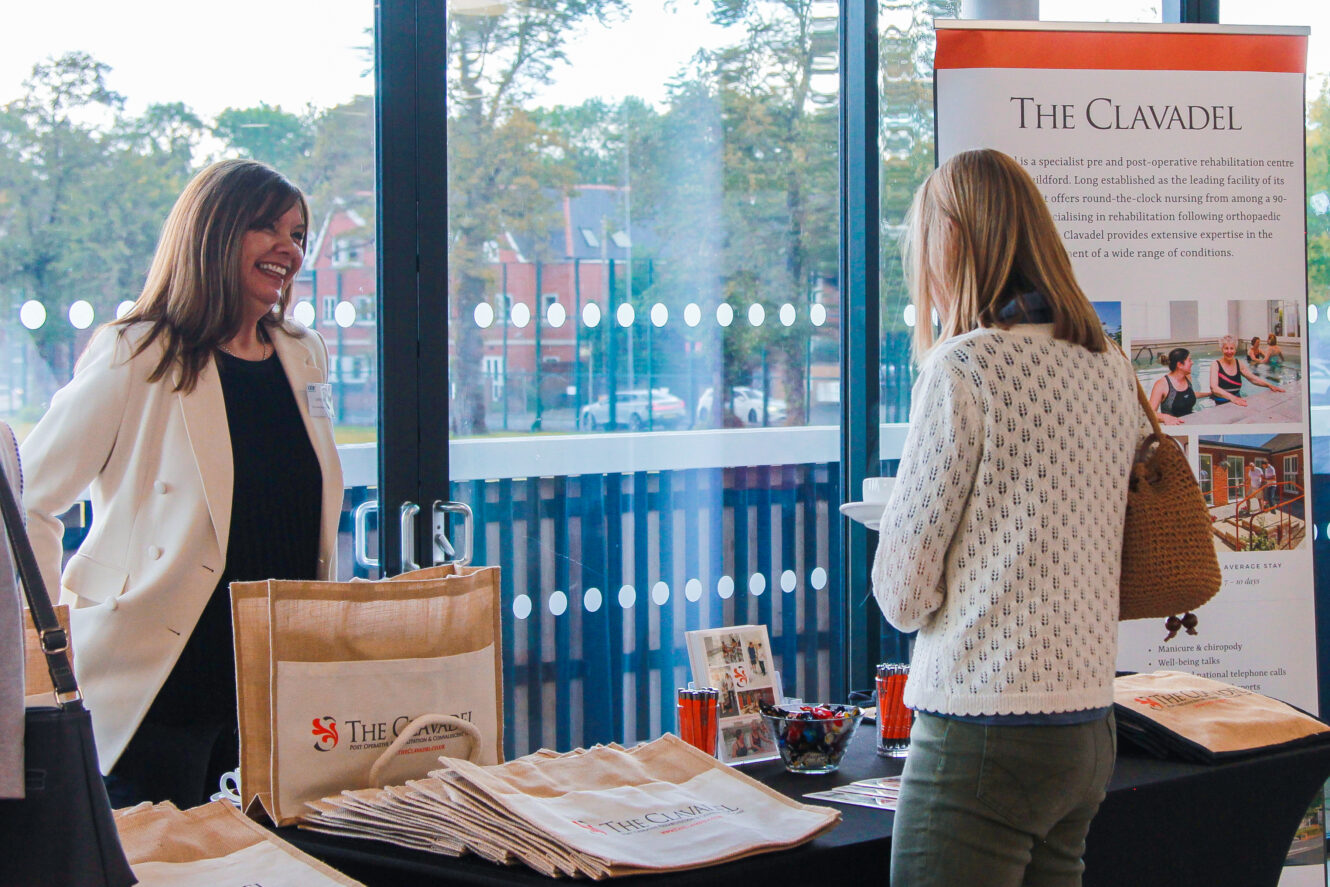 The future made present
Held at Guildford Pavilion on the afternoon and evening of September 22, One Orthopaedics' annual Educational Event – co-sponsored, this year, by The Clavadel – adopted technological advancement as its theme for discussion.
Led by Mr Kerry Acton and Mr Oliver Templeton-Ward, supported by an impressive roster of speakers, attending physiotherapy professionals were brought up to date on developments in the field of orthopaedic surgery and rehabilitative physiotherapy.
Joined by The Clavadel's own physiotherapy team alongside local consultants, attendees learned of recent progress in robotic surgery; sports injuries in athletes; and the treatment of foot, ankle, shoulder, elbow, and spinal complaints.
Although the primary purpose was to further enhance everyone's knowledge and experience, the ensuing eight hours seemed to fly by, interspersed with ample opportunity for informal discussion, the exchange of ideas and a little casual networking – all while enjoying the delicious food provided by Mandira's Kitchen.
As a result, the event was a resounding success that provided a fascinating insight into current medical innovation and left everyone eagerly anticipating next year's conference.