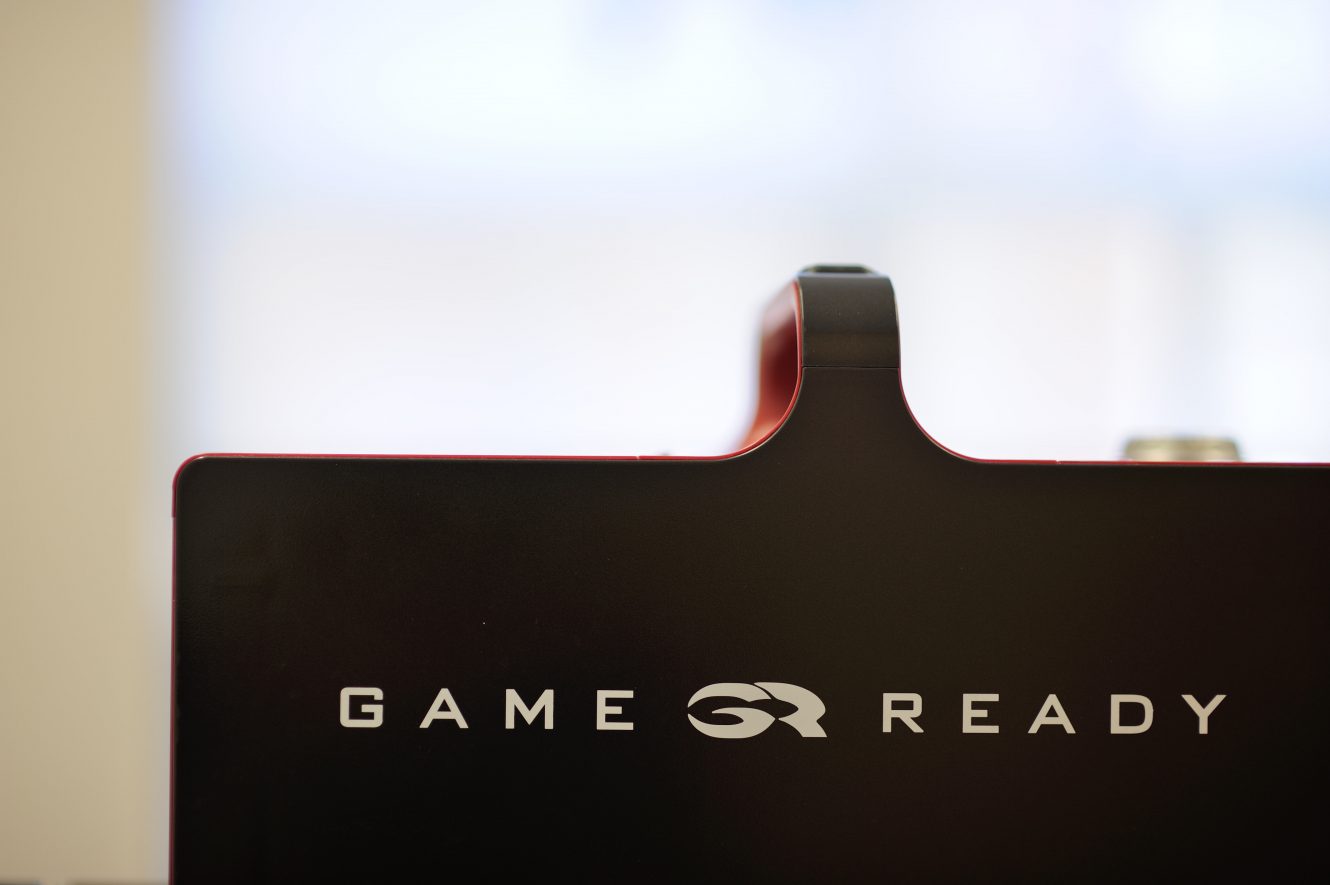 Keeping ahead of the game
Before the building had even featured on an architect's blueprint and The Clavadel was still just a vision for the future, a commitment to provide the public with the best in post-operative rehabilitation was always non-negotiable for Managing Director Charles Geoghegan.
"I knew that if we were to do this right, the only way forward was to ensure that our patients received the very best in cutting-edge technology, only then could I rest easy knowing we were giving them the best. That's why we offer the Game Ready system as part of our treatment package," says Mr Geoghegan.
A combination of Rest, Ice, Compression and Elevation (RICE) has long been used to treat acute and chronic injury, and assist in the recovery and rehabilitation after Orthopaedic surgery; however, administering it can often be tricky. But by simultaneously delivering both adjustable cold therapy and intermittent compression, the Game Ready system takes the strain out of the two most difficult-to-manage aspects of RICE.
The 'right stuff'
Developed using NASA space suit technology, professional sportspeople ─ such Olympic gold medallist Dame Kelly Holmes DBE ─ have experienced the effects of Game Ready first hand, and clinics, military rehabilitation centres and sporting organisations worldwide have come to rely on its positive outcomes.
"Having personally experienced the benefits of the Game Ready system after damaging knee ligaments, I could recommend it to anyone wanting to enhance their recovery..," said Kelly.
Now our talented team of physiotherapists have another string to add to their bows, and our clients are coming to recognise why Game Ready is rapidly becoming indispensible on the journey back to good health.